MOBILE MARKETING PARTNERS WITH ROOMVO TO OFFER FULLY INTEGRATED VISUALIZATION TO RETAILERS
MOBILE MARKETING PARTNERS WITH ROOMVO
Royersford, PA, January 25, 2020 – Digital leader, Mobile Marketing, has partnered with Roomvo to offer cutting-edge visualization to flooring retailers. Mobile Marketing fully integrates the visualization technology with advanced web, mobile and social solutions that give shoppers an unparalleled experience across all platforms.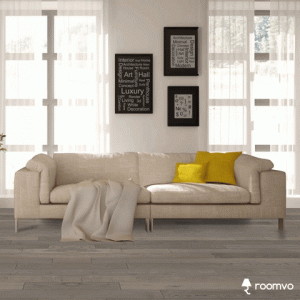 Roomvo makes it easy for consumers to view flooring colors and styles in a digital photo of their own room. Customers viewing products in Roomvo have proven to have 5X higher conversion rates. Likewise, Mobile Marketing's industry-leading strategy, design and technology, coupled with the company's accomplished lead generation and e-commerce expertise, results in increased web traffic, conversions and sales. Combined, these innovative technologies and unsurpassed competencies give retailers the ability to grow in new, profitable directions.
"Our partnership goes beyond just adding the Roomvo capability onto a retailer's site," explains Carole Cross, Founder and CEO of Mobile Marketing. "We thoroughly integrate visualization into the consumer's floor shopping experiences leading to high quality, in-market leads for our retailers. We are already integrating the visualization capability into the digital platforms of some of the largest NFA retailers in the country, who are also using our optimized mobile capabilities in-store to close sales."
Many flooring manufacturers and importers have already partnered with Roomvo to enable visualization of their products, including industry leaders such as Engineered Floors and MSI.
Both Roomvo and Mobile Marketing are continually investing in R&D to stay at the forefront of digital technologies. "We are excited to launch Roomvo across Mobile Marketing's clientele, bringing our cutting-edge technology to some of the largest flooring dealers on the continent,"
says Pawel Rajszel, CEO of Roomvo. "Although we are proud of the outstanding results we are generating for our customers, we are eager to continue pushing the boundaries of what's possible. Our roadmap for the next 3 years will revolutionize how flooring is sold and these innovations will only further benefit those manufacturers and retailers who partner with us."
Retailers interested in making the most of their web, mobile and social platforms can contact Mobile Marketing at 484-944-1422 / info@mobile-marketing.agency or visit https://mobile-marketing.agency.
About Mobile Marketing
Mobile Marketing is a results-focused agency that specializes in connected digital marketing experiences. With clients that include some of the largest, most profitable retailers in the flooring industry, Mobile Marketing has proven itself as a cutting-edge digital leader with holistic methodologies that deliver the best online solutions for today's businesses. To learn more, visit mobile-marketing.agency or call 484-944-1422.
About Roomvo
Roomvo is the top visualization solution for the flooring industry. This proprietary technology has a proven track record of increasing sales by allowing consumers to preview floors in their own rooms in just seconds. Millions of consumers have used Roomvo at leading brands around the world. To lean more visit roomvo.com or email hello@roomvo.com