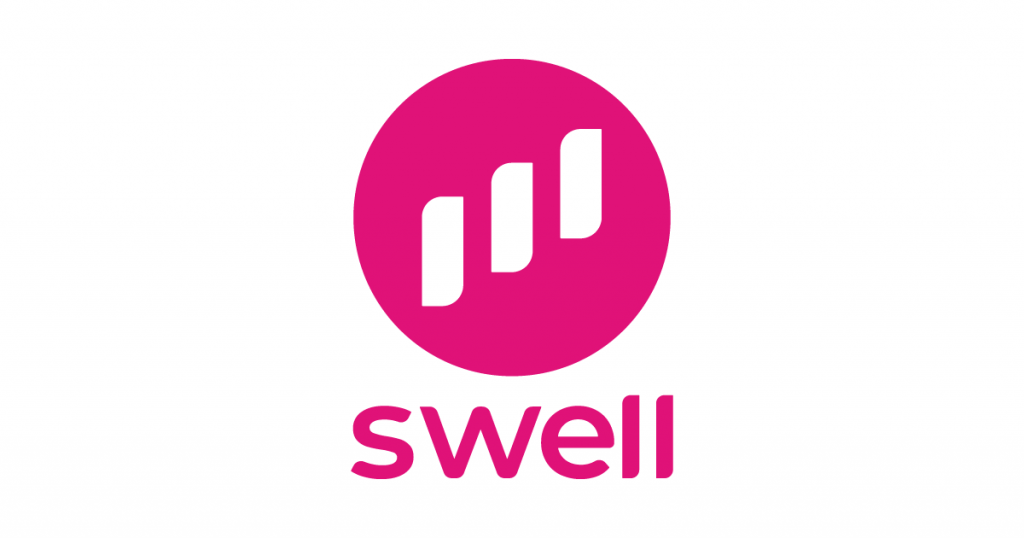 Take Your Customer Engagement To The Next Level With Swell
In our fast-paced business world, customer engagement is everything. Simply put: if you're not doing everything in your power to actively engage and communicate with your customers, then you're liable to get left behind. In a sea of competitors, each vying for the attention of specific consumer bases, a company must be focused on engagement at all times.
So let me ask you this: Is your business doing everything it can to attract prospects, generate customer reviews, and convert leads into return customers? Most likely, the answer is no. With only 8 hours in the average workday and 40 hours in the average workweek, it can sometimes feel like there isn't enough time, energy, or resources available to keep customers fully engaged. But fear not because that's where Swell comes in.
Through Swell's versatile and all-encompassing platform, your business will benefit from their streamlined approach to customer communication, enabling you to spend less time on day-to-day interactions while obtaining and converting more leads. Thanks to Swell's review capturing process, you'll dominate your local search rankings, giving you a leg up on the local competition and helping your business to stand out as it should.
With fully integrated and automated processes, like Swell message, Swell survey, and Swell pay, you can consistently engage with your customers, solicit helpful feedback, and get paid with considerable ease and efficiency.
Swell is the ultimate messaging platform for your business
Swell can help your business up overall engagement by generating online reviews, converting website visitors into customers, and turning basic customer interactions into actual revenue. With Swell, you'll attract more prospects through their automated approach to online communication while consistently ranking higher on local search result pages.
By leveraging Swell's intuitive and easy-to-use interface, you'll save on time, money, and resources while benefitting from their unparalleled customer support and in-depth onboarding process, enabling you to get the most out of the platform.
Swell's impressive assortment of tools helps to make customer engagement more manageable by offering a wide range of services, including:
Swell Review
Generate more reviews through Swell's automated and highly personalized review generation process. With Swell's easy-to-use interface, you can respond to reviews as they occur, helping to turn a possible negative experience into a positive one.
Swell Webchat
Chat with website visitors in real-time to convert possible leads into definite customers. With Swell's simple-to-use automated chat services, you can even communicate with customers after hours or on weekends.
Swell Schedule
Automate your scheduling process with web & text-based appointment links. Ensure your customers never miss an appointment or meeting by sending them text-based reminders to the place they're most likely to see them, their cellphone.
Swell Message
Receive every customer message (webchats, texts, Facebook, Google messages) organized neatly in one inbox, helping to make for more streamlined and strategic responses. No more lost messages, no more messy inboxes, just Swell's personalized messaging service.
Swell Survey
Obtain immediate feedback on services to improve your customer experience and ensure your time, energy, and resources are being allocated to the right areas of your business.
Swell Pay
Remind customers to pay via text to ensure a speedy and smooth process. Swell pay allows for secure transactions and features custom branding and full bank integration.
Swell helps to increase profitability while decreasing workload
A recent study found that 90% of leads would rather be texted than called (Local Project). Through Swell's text-based communication and easy-to-open links, you'll capture more reviews, communicate more freely with customers, schedule appointments more efficiently, improve your customer service, and get paid faster.
Swell allows business owners to leverage the technology and resources of the platform to create quality conversations with actual prospects. As effective as it is versatile, Swell provides scalability with one location to upwards of 1,000, all with one easy-to-use login. It also offers location-based user access and allows you to track and monitor performance at a specific location or account level.
With Swell's web chat feature, you can chat in real-time with anywhere from 1 person to 1,000+, helping to answer their questions responsively and ensuring their experience is satisfying. Offering weekend and after-hours automated chat responses as well, your prospective customers will always find engagement even when you're offline.
And as if Swell didn't streamline things enough, there's an app too! With Swell's customized app for your smartphone, you can receive reviews, customer messages, push notifications, and email alerts as they occur.
Businesses love using Swell
Don't take it from us! Here's what Jason O'Krent of O'Krent Floors in San Antonio, TX, had to say about working with Swell:
"Swell has allowed us to adapt to customers' preferred communication style of texting. Emails can get lost and or even ignored, but texts promote faster response times and help us reach customers the way they want to be reached.
Swell's website chat feature allows for a more accessible mode of communication than filling out a form or asking the customer to reach out via phone or email. This chat feature allows for constant contact with our staff. If one of our employees is working with a customer, someone else can immediately step in and fill the gap. The ability to assign multiple users to a single conversation is a massive benefit of Swell compared to its competitors."
Mobile Marketing + Swell
In partnering with Swell, a customer experience platform that uses messaging tools to automate every touchpoint, we're looking to help our customers automate communication and customer engagement while improving profitability. The team here at Mobile Marketing is incredibly excited to be working with a product as revolutionary as Swell, and we're confident that you'll love it too.
Obtain more prospects, generate more customer reviews, and boost profitability with Mobile Marketing & Swell
If you're interested in learning more about Swell, schedule a demo or learn more about pricing today!
Stay up to date on the recent trends, industry news, and company updates on the Mobile Marketing Blog. Check out last month's post on How Email Marketing Can Help Your Business.