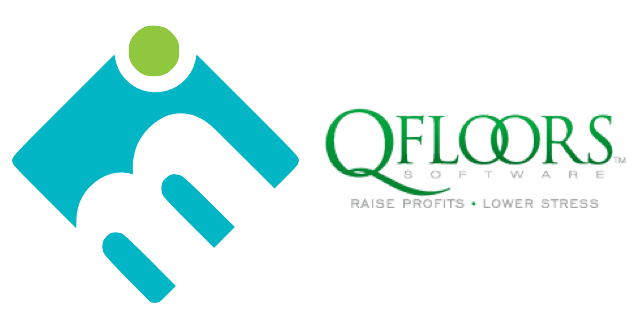 Mobile Marketing, QFloors Partnership Streamlines Services
PHILADELPHIA, Jan. 28, 2022 – A new integrated partnership between Mobile Marketing and QFloors means retailers have a more seamless connection between their website, digital marketing and business software.
Mobile Marketing's websites and marketing solutions are now integrated with QFloors' software, providing customers of both companies a more enhanced overall experience.
"We are pleased to announce this partnership and to be working with QFloors to give our clients a more in-depth marketing experience," said Carole Cross, founder and CEO of Mobile Marketing. "You will be able to see where your leads come from, such as a Google paid ad or a social media ad. You can also see what type of leads they are, and which specific location they are associated with if you have multiple locations, the leads are automatically assigned and you can then immediately build a quote. This partnership allows for a more streamlined process that we're excited about."
This partnership creates a more user-friendly approach for customers of Mobile Marketing and QFloors and streamlines communication between the platforms.
"We will be working more closely together to deliver the best technology solutions to the industry," said Chad Ogden, president of QFloors Software. "Both of our companies are considered to be among the industry leaders within our respective fields. This integrated partnership will allow powerful technology solutions to emerge. Our companies already share information between our platforms with respect to leads and the progression of those leads through the sales process. Additional integration and touchpoints will continue to be added in the near future. We are excited about our new integration and the possibilities that lie ahead."
Mobile Marketing and QFloors will be at The International Surface Event (TISE) in Las Vegas from Tuesday, Feb. 1 – Thursday, Feb. 3 to answer any questions, or additional information about the companies can be found at mobile-marketing.agency or qfloors.com.
Mobile Marketing creates digital marketing solutions and custom website services for retailers in the flooring and home improvement industries. Mobile Marketing offers a wide selection of services including, search, social and mobile media management, SEO, reviews, chat, eCommerce and more and allows businesses to customize their digital solutions based on their specific needs. For more information, visit mobile-marketing.agency.
QFloors is a fully integrated, user-friendly ERP business software system that handles inventory, sales, lead tracking, accounting, bar coding, ordering, reports, job costing, taxes, and other operations. The company is also a key player and supporter in defining and creating the industry's B2B standards. For more information, call (801) 563-0140 or visit www.qfloors.com.