Mobile Marketing Partnerships Enhance Digital Marketing for Flooring Retailers  
JANUARY 31, 2023 – Thanks to new and deeper integrations with industry partners, Mobile Marketing can take digital marketing to the next level to help flooring retailers meet their individual business goals.
The enhanced partnerships make it easier to follow leads and communicate with customers through the floor buying process.
"We continue to improve our services and partnerships to better meet our clients' needs," said Carole Cross, founder and CEO of Mobile Marketing. "We offer customized websites and digital marketing solutions to produce quality leads designed to grow retailers' businesses. We work with our industry-leading partners – including Roomvo, QFloors and RFMS, as well as the newly launched, Samplesapp – to streamline an individualized comprehensive marketing plan. Our improved services take the guesswork out of where to place marketing efforts and allow retailers to focus on selling, installing and other aspects of their day-to-day operations."
Mobile Marketing is an all-in-one digital marketing solution that combines retailers' websites, social media, advertising and more for results that are easy for retailers to measure and manage. Mobile Marketing will be at The International Surfaces Event in Las Vegas from Jan. 31 – Feb. 2, booth 5419, to speak with retailers about the enhanced services.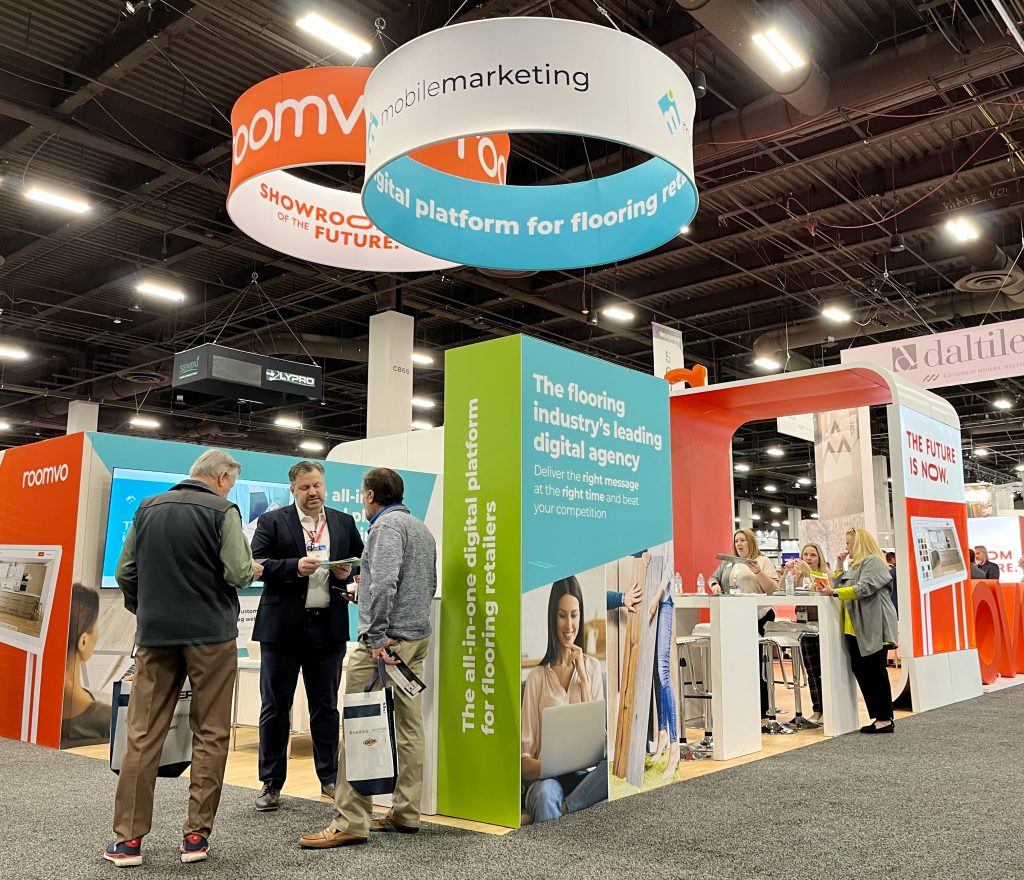 There are several levels of website plans and customized marketing services available so retailers can choose the best combination for their needs. All websites include the Roomvo visualizer, ratings and reviews, optimized content, call tracking, access to Mobile Marketing's unique Insight Portal and more. Retailers can choose from a robust selection of marketing services, including Google advertising, social media advertising and more, to create the plan that's right for them.
Samplesapp, launched this year by Retail Samples Solutions, is now available to all Mobile Marketing clients. It is designed to solve the challenge of samples leaving the store and not being returned. The app also makes it easier to begin communication and share marketing and product information with the customer.
For clients of QFloors or RFMS, Mobile Marketing offers a seamless connection between the website, digital marketing and software. This allows retailers to see where leads originate but can also help retailers make marketing decisions to improve their return on investment and even return on advertising spend. This integration also gives retailers the capabilities to have enhanced in-stock and ecommerce product catalogs with their current pricing and inventory.
"When combined with our partners, what we offer flooring retailers is like no other experience currently available," said Dave Geipel, vice president of sales and marketing for Mobile Marketing. "We really want to help create a powerful experience for our clients, so we design a marketing plan that's unique to each retailer. Retailers can see which marketing channels are most effective for them, can increase meaningful communication with their customers, can see which products are most popular, and so much more, when they work with us."
About Mobile Marketing Agency
Mobile Marketing creates digital marketing solutions and custom website services for retailers in the flooring and home improvement industries and beyond. The agency offers a wide selection of services including ecommerce, paid search, social media management and more and allows businesses to customize their digital solutions based on their specific needs to power the journey for every customer. For more information, visit mobile-marketing.agency.