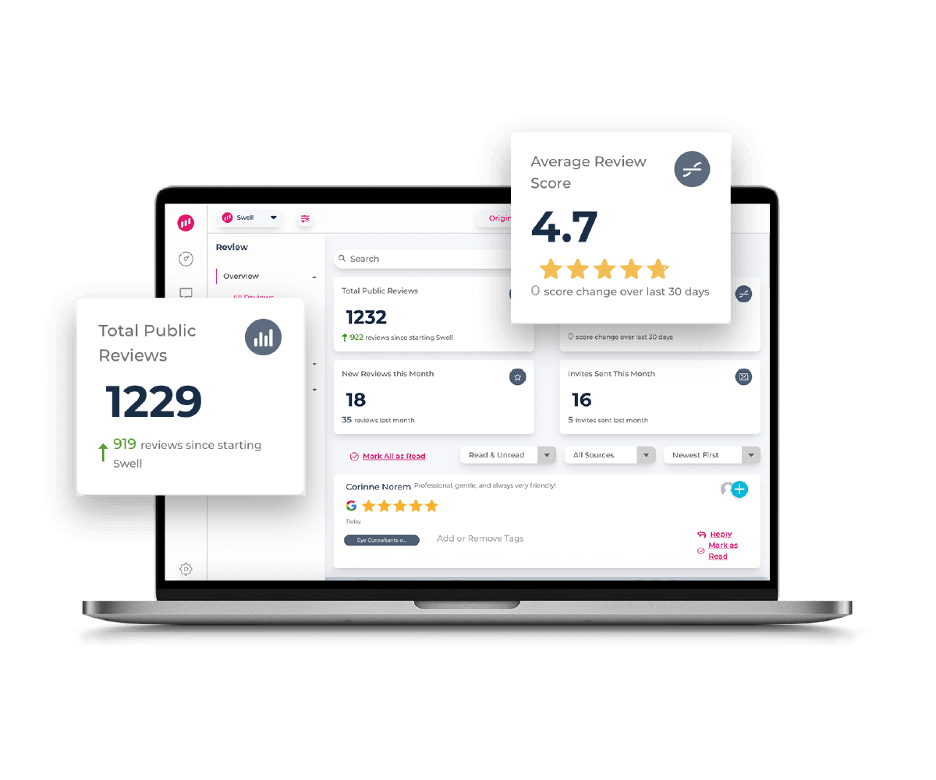 Mobile Marketing Agency, Swell Partnership Enhances Communication
PHILADELPHIA, Feb. 2, 2022 – A new partnership between Mobile Marketing and Swell creates a seamless communication process between retailers and their interested customers throughout the entire buying process.
Swell is a customer experience platform that includes a full-service messaging solution. Mobile Marketing clients will now be able to help promote online reviews from customers, convert website traffic into sales and interact directly with customers to answer questions and assist them in choosing products.
"This partnership between Mobile Marketing and Swell will open a direct line of communication between our clients and their customers," said Carole Cross, founder and CEO of Mobile Marketing. "This will allow retailers to improve their online reputation. Once the sale is complete, a text message will automatically be sent to the customer asking them to write a review. This is an essential step because we know people are more likely to buy from retailers with great online reviews, and because it improves search rankings. By partnering with Swell, we are also helping our clients improve customer service because they are directly connected with them."
Swell includes the ability to message, webchat, send invitations to leave reviews and complete surveys, schedule measurements and installation, collect payments and see insights.
"We are excited to work with Swell to fully integrate their customer engagement platform with ours and our partners'," said Dave Geipel, Mobile Marketing vice president of sales and marketing. "The enhancement to our current offering will help our retailers and website clients better connect with prospects, help customers through the sales process and work to get great reviews and referrals."
"We built Swell to help businesses meet the high expectations customers have today," said Zeke Kuch, chief revenue officer of Swell. "By partnering with Mobile Marketing, we'll be able to help their clients streamline customer communication and source the reviews they need to stand out online and dominate their local competition."
For more information on the partnership, visit mobile-marketing.agency or visit the Mobile Marketing booth at The International Surface Event in Las Vegas from Tuesday, Feb. 1 – Thursday, Feb. 3.
About Mobile Marketing Agency
Mobile Marketing creates digital marketing solutions and custom website services for retailers in the flooring and home improvement industries and beyond. The agency offers a wide selection of services including ecommerce, paid search, social media management and more and allows businesses to customize their digital solutions based on their specific needs to power the customer journey. For more information, visit mobile-marketing.agency.
About Swell
Swell is a customer experience platform that empowers local businesses to modernize their customer journey and grow their business. Swell puts customer interaction front and center and uses messaging tools to automate every touchpoint, tap into powerful consumer insights, and generate reviews that bring in new business. Learn how Swell is shaping the future of customer experience for local business at www.swellcx.com.