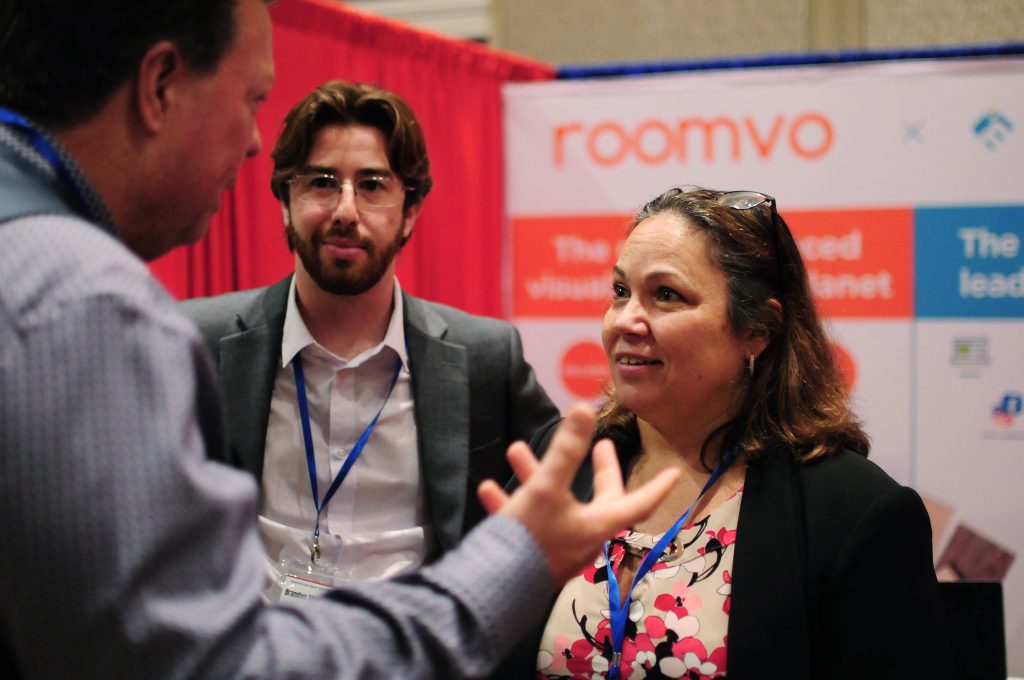 Mobile Marketing, Roomvo Partnership Creates Enhanced Client Experience
Mobile Marketing and Roomvo have taken their partnership to the next level with the launch of a dedicated visualizer analytics module, available in Mobile Marketing's client portal.
Equipped with these powerful analytics from Roomvo, retailers are able to gain unprecedented levels of insight into their consumers. This unique analytics integration empowers retailers to make data-driven business decisions – from inventory management to promotion planning and more.
"We are thrilled with the Roomvo analytics we've been receiving in our insight portal," said Tom Urban, general manager of Great Lakes Carpet & Tile, a National Flooring Alliance (NFA) retailer. "Because we are able to see the exact products our customers are viewing, we are able to make business decisions specific to current trends. It is a remarkable tool that we're grateful to have."
The new analytics module follows the recent launch of QR codes for showroom samples, allowing consumers to enter Roomvo's visualizer directly to specific products – all while keeping consumers on the retailer's website.
"The partnership with Roomvo has just gotten better and better," Jason O'Krent, director of sales for O'Krent Floors, an NFA retailer. "Having the ability to use Roomvo's technologies in a way that is more customized for our business is very beneficial. We keep our client's eyes on us instead of them seeing dealer locator pages filled with competitors."
Collectively, Mobile Marketing and Roomvo power the website and visualizer for the largest flooring retailers in North America. These enhanced services are exclusively available for products from 100+ brands currently on the joint platform, solidifying their position as the industry's most comprehensive all-in-one digital solution.
"We are thrilled by the positive feedback from flooring retailers and are more excited than ever to provide the most powerful digital sales tools in the industry with Mobile Marketing," said Pawel Rajszel, CEO of Roomvo.
"Through our integrated partnership with Roomvo we are able to provide our clients specific details about what users are viewing in the visualizer," said Carole Cross, founder and CEO of Mobile Marketing. "Our clients are able to see exactly what products people are interested in, what rooms in the home customers are looking at, if they are using their own photos or staged photos and the interactions customers have on retailers' websites. We're doing this while keeping the user on retailers' branded websites.
"There is a growing need for retailers to provide a comprehensive shop-at-home experience," she said. "Roomvo is an important tool used in the shop-at-home experience. Customers can see what a sample will look like in their home in real time. This is an incredible tool for retailers, and we're excited for what this integration means for retailers."
Roomvo and Mobile Marketing have attended numerous trade shows and conferences together this year, including The International Surface Event (TISE) and the National Flooring Alliance conference, to show retailers the benefits of the integration and partnership firsthand.
To learn more about Roomvo or to schedule a demo, visit www.roomvo.com. To learn more about Mobile Marketing or to schedule a demo, visit mobile-marketing.agency. Existing Mobile Marketing clients can contact their account manager for access to Roomvo visualization data in their client portal.
About Roomvo
Roomvo is the leading visualization solution for the interior design industry. Roomvo's proprietary technology has a proven track record of increasing sales by allowing consumers to preview floor and wall coverings in their own rooms in just seconds. Roomvo has been used by millions of consumers and best-selling brands in over 190 countries around the world. Visit www.roomvo.com or email hello@roomvo.com.
About Mobile Marketing Agency
Mobile Marketing creates digital marketing solutions and custom website services for retailers in the flooring and home improvement industries and beyond. The agency offers a wide selection of services including ecommerce, paid search, social media management and more and allows businesses to customize their digital solutions based on their specific needs to power the customer journey. For more information, visit mobile-marketing.agency.