Bryan Snader Joins Mobile Marketing as Director of Digital Solutions
AUGUST 23, 2022 – With 25 years' experience managing, designing and developing software solutions in the flooring industry, Bryan Snader recently joined Mobile Marketing as the director of digital solutions.
Snader will focus on improving internal processes and digital programs to increase efficiency and better serve Mobile Marketing's clients.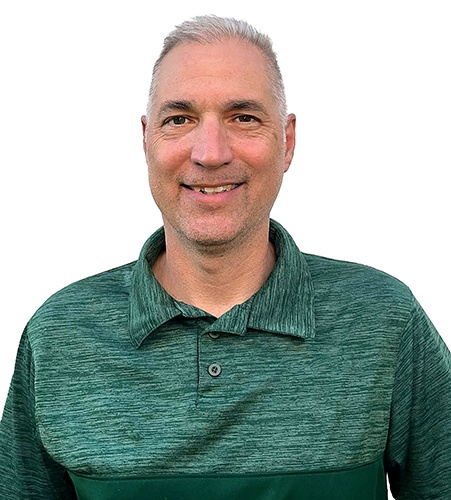 "I'm looking forward to this next step in my career with Mobile Marketing," said Snader. "This was an appealing move for me because this role is focused on the scope of work and skills that I have enjoyed performing most over my career. My knowledge of the flooring industry and the combination of technical and marketing knowledge will help me enhance and increase the digital solutions Mobile Marketing has."
Snader was most recently at Armstrong Flooring as the senior manager of digital solutions where he focused on digital marketing IT solutions, integration platforms and software and CRM systems.
"Bryan brings a wealth of technical knowledge of digital programs in the flooring industry," said Carole Cross, founder and CEO of Mobile Marketing. "We worked together at Armstrong several years ago, and I know what he will bring our Mobile Marketing team. He is the perfect fit, and I'm excited to have him on board."
Snader's focus has been overseeing solutions for digital, ERP, CRM and integration platforms. He specializes in managing project portfolios, modeling business processes, designing information architecture models and large system implementations.
"I worked with Bryan for many years at Armstrong Flooring, where he was a proven and respected leader of teams in both digital marketing and IT delivery," said Greg Beaudoin, vice president of operations and CIO of Mobile Marketing. "I know he will be a great asset at Mobile Marketing."
Snader earned his bachelor's degree in computer science from Millersville University in Pennsylvania during the time when browsers were first being introduced and the web was starting to take shape. Personal computers were also being much more broadly adopted in corporations and for personal use.
"We got our first computer in high school, and I knew I liked them," he said. "Then when I was in college, the internet started materializing. It was cool to watch how technology was created and then when Windows happened, everything exploded."
Throughout Snader's career, he has worked in many different aspects of technology, including training employees on the use of computers and email when they first became widely available. He later moved into being a developer, and then, an analyst.
"Soon after I began with Armstrong, opportunities exploded thanks to the .com era," Snader said. "Technology kept advancing and opportunities continued to open for me. During my career I was able to remain on the technical side but have also been blessed to have been able to lead teams of application and integration architects, business analysts, developers and QA analysts while working alongside of business partners and executives. And now, I'm excited for my new role at Mobile Marketing with people I've worked with in the past."
Mobile Marketing creates digital marketing solutions and custom website services for retailers in the flooring and home improvement industries. Mobile Marketing offers a wide selection of services including, search, social and mobile media management, SEO, reviews, chat, eCommerce and more and allows businesses to customize their digital solutions based on their specific needs. For more information, visit mobile-marketing.agency.