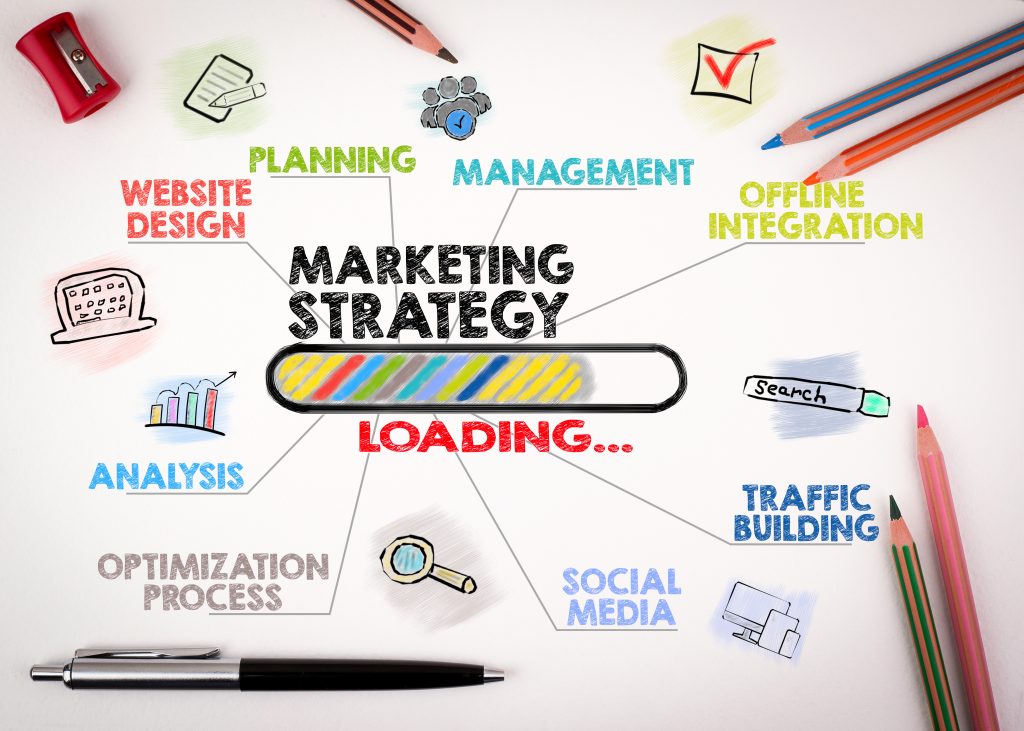 What Can a Digital Strategy Do for Your Flooring Business?
We're Mobile Marketing, a results-focused agency specializing in growing businesses by creating digital marketing experiences. Our holistic approach to the digital experience has enabled us to help various companies and business entities grow their brands through our best-in-class marketing methodologies. Working under our five pillars: digital strategy, awareness, engagement, conversion & sales, and customer loyalty, we aim to offer a unified digital experience expertly designed to drive results. While we work with brands and businesses from many spheres, ranging from jewelry to consumer-packaged goods, the bulk of our business revolves around the flooring industry.
Boasting a robust roster of former flooring professionals with decades of industry experience, our expert team provides the perfect blend of flooring industry know-how and cutting-edge digital marketing solutions. Placing a distinct emphasis on mobile integration (it is in our name after all), at Mobile Marketing, we help retailers own the online floor shopping experience.
Working with major flooring brands like Shaw, Mohawk, Armstrong, Daltile, and others, we've successfully grown established brands while ensuring that customer retention remains a top priority. Using our five pillars, let's dive into what a digital strategy can do for your flooring business.
Mobile Marketing Knows Digital Strategy
Our team of digital experts is here to help create a digital strategy that aligns with your overall company goals and drives results. By focusing on the customer journey and offering a tailored approach to your flooring company's digital efforts, the team at Mobile Marketing has consistently helped clients elevate their brands since our inception in 2013.
Our analytical and performance-driven strategy stems from countless years of experience and success. By offering clients an omnichannel marketing approach that includes engaging content, dynamic advertising, and top-of-search results, we've been able to help brands surpass their growth expectations.
Our overall digital strategy provides each client with a customized marketing plan designed to drive results. Built into that strategy is a commitment to improving your overall content, social media, and SEO strategy. In 2021 alone, over 2 billion people engaged in online business transactions (per Statista). With that astronomical number in mind, we intend to continue to help our industry clients embrace the boundless digital marketing space.
Mobile Marketing Can Help Increase Customer Awareness
At Mobile Marketing, increasing customer awareness through integrated marketing efforts is foundational to our overall digital strategy. By placing a distinct emphasis on Search Engine Optimization, Search Engine Marketing, Social Retargeting, and Mobile Geofencing, we aim to get our flooring clients in the public spotlight and on the mobile devices of prospective shoppers. Your company can increase digital awareness and ensure absolute brand recognition across all platforms by allocating time to these techniques.
Mobile Marketing Can Help Increase Customer Engagement
By placing a distinct emphasis on web & social, the team at Mobile Marketing has enabled clients to increase awareness through various modes of advertising. By utilizing integrated products and educating consumers, we've found advertising success through flooring catalogs, mailers, email newsletters, visual inspiration galleries, and website copy/content to inform and educate the customer on products and brands. We also integrate with web chat on your website and work with messaging services and customer engagement platforms like Podium and Swell to increase engagement.
We believe that customer engagement is vital both to securing new customers and when it comes to keeping existing ones satisfied. A company where customers are consistently engaged and feel like their voices are heard is one where customers are likely to keep coming back. We always keep that fact at the top of our collective minds.
Mobile Marketing Can Help Drive Conversions & Sales
While increasing awareness and customer engagement are undoubtedly essential when building an effective digital strategy, that effort is ultimately all for naught if you cannot drive conversions and sales. At Mobile Marketing, we use a variety of integrated marketing efforts to drive conversions & sales; said efforts include:
Offering Promotions to capture interest
Use of brand-related flooring coupons
Organizing sales events
Including "Contact Us" forms on applicable website pages
Soliciting phone leads
Providing flooring product samples
Offering financing opportunities for major brand products
Scheduling forms on relevant website pages
Handling all leads through our easy-to-use lead management system
We have helped our flooring clients succeed in driving sales and converting leads through differentiation and research. We've been in the industry long enough to understand that marketing efforts are not a "once size fits all" thing. Through various conversations with clients, we consistently make the decisions that best align with their overall goals.
Mobile Marketing Can Help Increase Customer Loyalty
As challenging as it is to obtain new customers, it can be just as hard to maintain your existing ones. At Mobile Marketing, we recognize this problem and work tirelessly on retention efforts and promoting customer loyalty through a multitude of marketing efforts.
In managing your customer ratings and reviews, we take the onus off you and help to ensure that your client reviews consistently show potential customers exactly how great your company is. We work with integrated software that allows us to solicit reviews from customers immediately after a transaction, send weekly review reports to you, and manage what reviews do and do not show on your website. With our automated rating, review, and testimonial system, we've helped hundreds of flooring clients build customer loyalty and institute helpful feedback stemming from client reviews.
We also offer email marketing efforts with expertly crafted copy sent out to existing and prospective customers on your behalf. The team at Mobile Marketing knows the importance of customer satisfaction and building loyalty through positive interactions. As such, we offer several unique ways to leverage existing relationships and promote overall growth.
Let's Build Something!
We're Mobile Marketing, and while we haven't been around as long as some of the other digital marketing agencies, we've been consistently delivering fantastic customer experiences and driving results for the past eight years. Our success stems from our team of trained flooring industry professionals and the passion that they bring to the table every day. We're a future-focused marketing agency with an eye towards the cutting edge, and we're here to help create memorable digital experiences that bring your business to the next level. We've helped 200+ flooring retailers own the online floor shopping experience to date. Will your company be next?
Interested in learning more about who we are and what we stand for? We offer free digital assessments for prospective customers to help indicate future areas of improvement. We love what we do and want to help your company be the best version of itself. Let's get on the phone and talk about what a digital strategy can do for your flooring business to drive sales and
build your brand. Call us today at (414) 218-5311 or contact us to get started.
Stay up to date on the recent trends, industry news, and company updates on the Mobile Marketing Blog. Check out last month's post on 3 Ways to Improve Customer Loyalty