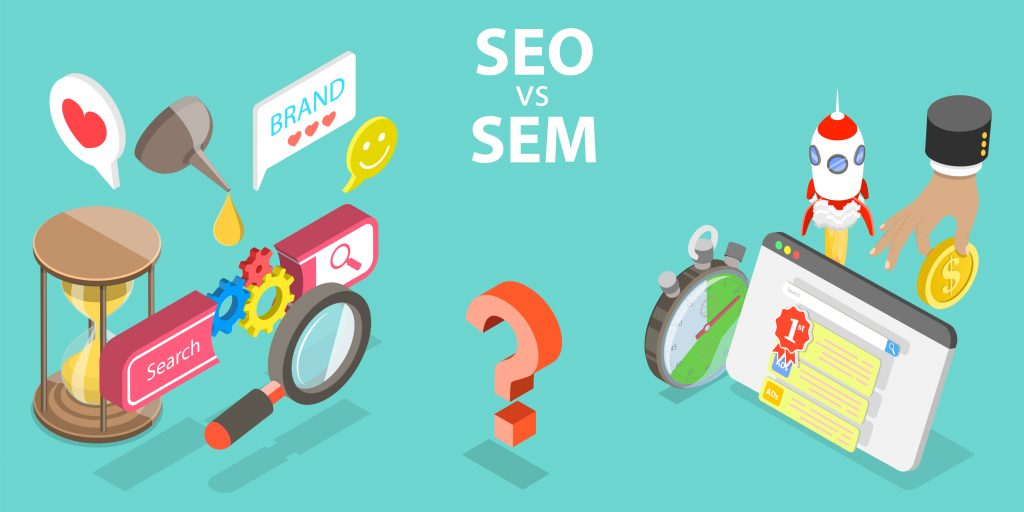 SEM vs. SEO: What's the Difference?
Search Engine Marketing (SEM) and Search Engine Optimization (SEO) are sometimes used interchangeably, but they aren't the same thing at all. Both can be important for your overall digital marketing plan, so it's worth it to understand the difference between the two terms and what they mean.
SEO: This refers to optimizing your site's content to increase its visibility for relevant searches on sites like Google. SEO is an unpaid, organic process, and it includes having rich and relevant content and appropriate keywords on your web pages that will drive traffic to your site.
SEM: Search Engine Marketing typically refers to utilizing paid methods to appear in search results. It includes pay-per-click (PPC) options like Google ads, search ads, YouTube ads, social media ads, and more.
Technical SEO, On-Page SEO, and Off-Page SEO
Solid SEO includes many practices that we use at Mobile Marketing to help customers increase their search rankings. We utilize Technical SEO to optimize the backend structure of every website we build. These technical strategies are related to site speed, mobile-friendliness, the ease at which search engines can crawl your site (crawlability), site architecture, structured data, and more. These technical SEO elements improve the user experience as well as search rankings.
On-page SEO (also known as On-site SEO) is what probably comes to mind when you think of the term SEO. This group of strategies is concerned with a site's individual pages to target a specific keyword and stand out to search engines. On-page SEO tasks can include doing keyword research (often with a tool like SEMrush, Moz, and others) for optimization within each page and creating quality content. On-page SEO helps a webpage appeal to search engines and give it a higher rank in the search returns.
Off-page SEO concerns link building–that's when high-quality sites link to pages within your website. Search engines see this as a sign of trustworthiness and authority for your site, and it helps build your online reputation, which in turn helps your search rankings. Another part of off-site SEO includes maintaining accurate local listings in local directories including Google My Business, Facebook, Yelp, and others.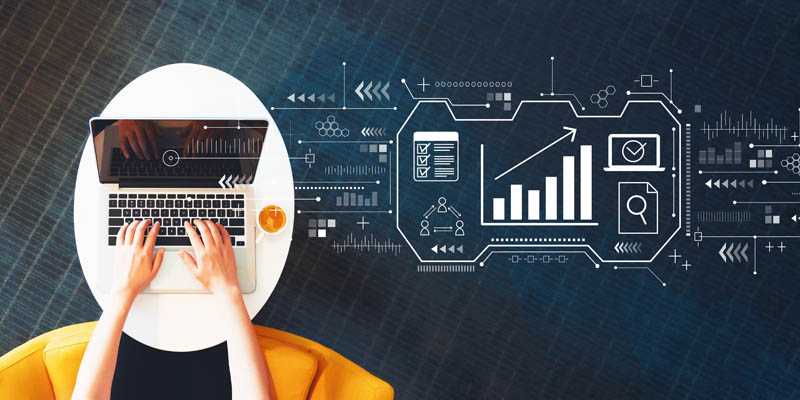 SEM and PPC for the SERPs
Search engine marketing is part of an overall marketing strategy that includes paid advertising (as opposed to SEO's organic, unpaid approach). This consists of the paid search returns that appear on the Search Engine Results Page (SERP). Advertisers bid on keywords to have their ads appear on the SERP, along with all the organic search returns. These ads are tailored to keywords that users might search for, like "carpet stores near me" or "luxury vinyl tile".
The great thing about PPC ads is that they can put local store information right in front of customers when they are looking for products and services. Ads can be text-based or more visual ones that show products, prices, and reviews. Some can also be run to drive calls to your store too. SEM is a powerful tool for connecting with potential customers locally.
How SEO and SEM Can Help Your Brand

SEO and SEM work well together to be part of your brand's whole digital strategy, and they do share a lot of similarities.
SEO and SEM depend on keyword research to make sure content stands out to search engines and covers the terms people are looking for the most.
SEO and SEM drive traffic to your website and grow your audience.
Both SEO and SEM require regular maintenance and attention to keep your search engine ranking where you want it to be.
Knowing the difference between SEO and SEM can help keep your brand or company at the top of the SERP! Contact us today to get started with a free website analysis.