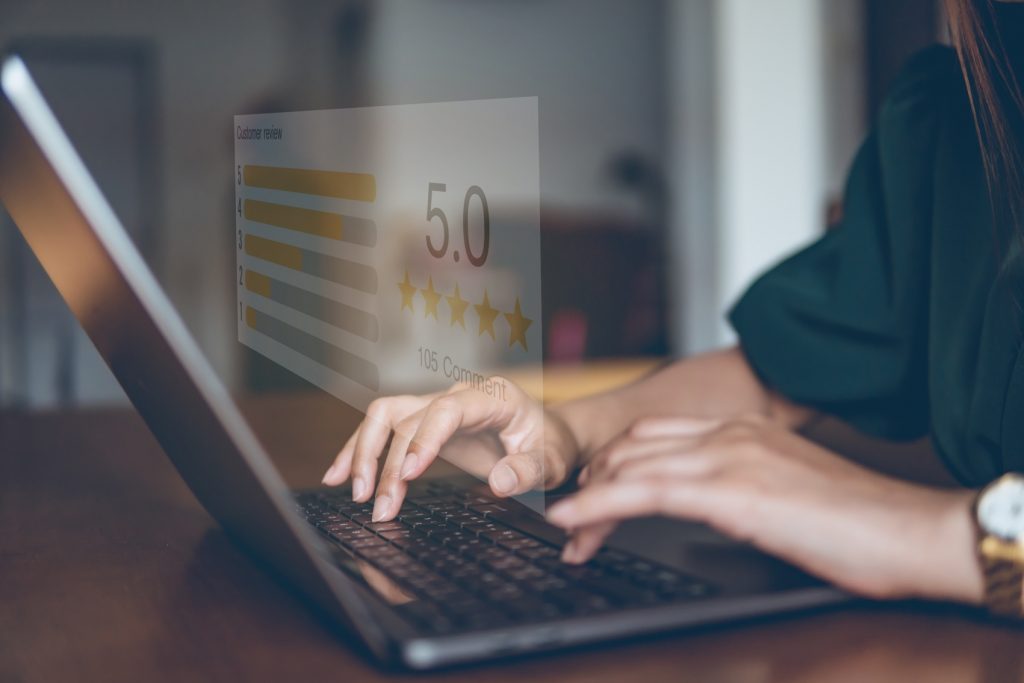 How To Successfully Obtain Google Reviews From Your Customers
In last month's edition of the Mobile Marketing blog, we discussed the 4 Reasons Google Reviews Are Important For Your Business. If you haven't had the opportunity to read that post, please do so. This month, we will continue the discussion on Google reviews, focusing specifically on how businesses can work to obtain positive reviews on Google from their new and existing customers. 
Consumers searching for products, goods, or services have almost unlimited options from which they can select. That is why reviews have taken on an excised importance in our current commercial culture. We, as shoppers, need guidance when sifting through these thousands upon thousands of offerings. Whether it be dish soap, getting your car serviced, or wondering what movie to see at the Cineplex this weekend, we're as reliant on reviews now as ever. And as we spend more and more time online, Google reviews will only become more integral to the shopping process.
That's why this blog has sought to discuss how businesses can work to obtain more customer reviews.
Here's a brief overview of why Google reviews should matter for your business:
Google reviews help you to

understand your customers better

Google reviews help you to

make decisions that can improve your business

Google reviews can help with

SEO

Google reviews give your

business credibility

Google reviews can serve as

free marketing and advertising

for your business

Google reviews provide your business with

increased visibility
Now that you know why Google reviews matter, let's discuss how to get them. Obtaining reviews can be tricky and complex, but it doesn't have to be. By setting up a convenient review-capturing process for you and (more importantly) for your customers, you can help guarantee that you have a bevy of positive reviews coming in from your customer base at all times.
The following methods can help your business to obtain Google reviews from your customers: 
Send your customers a post-transaction text message or email asking for a Google review
By capturing the customer's mobile phone number, email address, or contact information at some point during the buyer's journey/selling process, you can help ensure that your customer's, hopefully, positive experience is captured via Google reviews. When sending these text messages or emails and crafting the copy, ensure your message to your customer is concise. The more text-heavy and convoluted the email is, the less likely the customer is to engage with it. Simply thanking the customer for their purchase and asking them to leave a positive review should suffice. However, if your customer might not leave you a positive review, you might think twice before sending them the email or message.  
Use QR codes on post-transaction paperwork that lead customers to your Google review page
Of late, more and more businesses are using QR codes to direct customers to specific web pages. So why shouldn't you? This specific QR code could be placed on any documentation, paperwork, or even a receipt, along with a brief description of where it goes and what you would like the customer to do, which, in this case, is to visit your Google review page and leave a positive review. 
Verbally ask your customers for reviews in-person
Hey, sometimes it pays to go old school. Either during the work process or at the end of the transaction, if you spot what appears to be a satisfied customer, there is nothing wrong with asking them to leave you a review and sharing their experience.
Use review management tools to capture positive feedback
There are entire businesses/website plug-ins that are dedicated to soliciting, collecting, and managing customer reviews. While each tool has merits, we highly recommend Podium, Birdeye, or Swell.
Other things to remember when asking your customers for reviews:
Be authentic and honest

If someone passes off a review in an email, that's more of a testimonial, and you should ask permission to share or post it on other channels like your website or social media

Ask customers to name the type of product/service they bought from you when leaving a review

Only ask for reviews from customers likely to give a positive one. If they have an outstanding issue that still needs to be resolved, wait until it's completed to their satisfaction before asking for a review
Customer Reviews + You
Obtaining Google reviews and maintaining customer review systems can be a full-time job! And one that is certainly worth your attention. With customers becoming increasingly reliant on Google reviews before deciding how to spend their hard-earned dollars, managing your reviews is crucial.
Mobile Marketing has consistently delivered fantastic customer experiences and driving results for the past eight years. We offer everything from review management to complete website builds, content strategy, and more! We're a future-focused marketing agency with an eye toward the cutting edge, and we're here to help create memorable digital experiences that bring your business to the next level. Will your company be next?
Interested in learning more about who we are and what we stand for? We offer free digital assessments for prospective customers to help indicate future areas of improvement. We love what we do and want to help your company be the best version of itself. Let's get on the phone and talk about what the team at Mobile Marketing can do to drive business and build your brand. 
Need more reviews? Sign up for SWELL today and reach out to your customers via text message or email to increase your customer engagement.