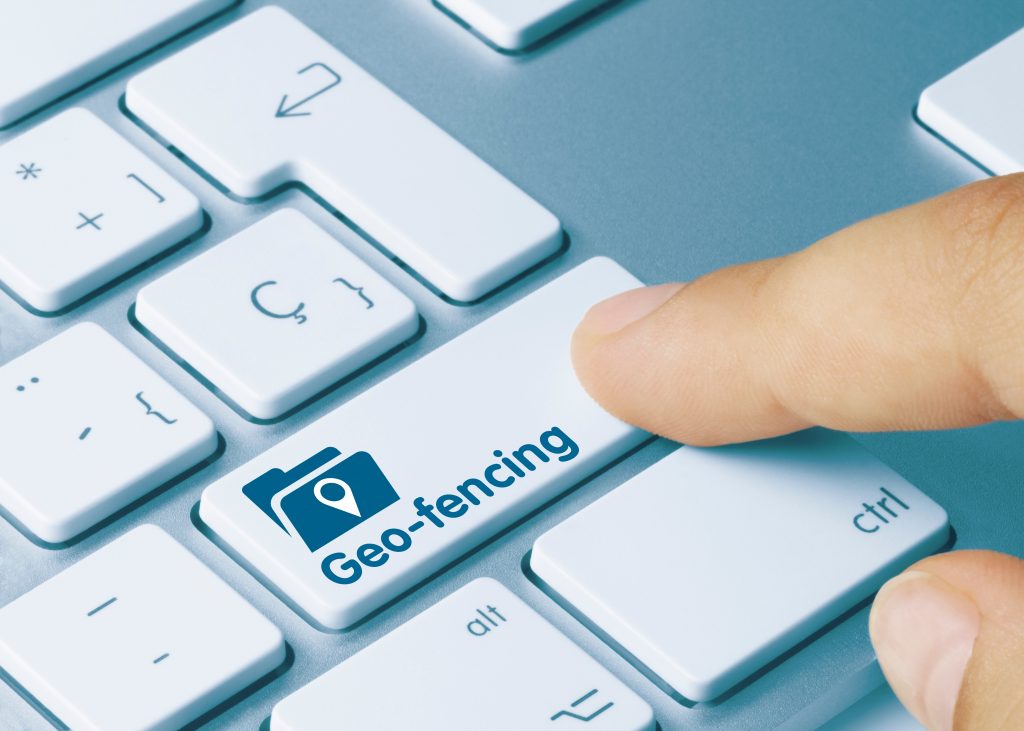 Geofencing: What Is It and How Can It Help My Business?
In our rapidly changing technological landscape, customers have never been more reachable for businesses. However, just because you can reach customers in a myriad of ever-simplistic ways doesn't mean that there isn't significant competition. Whether you're trying to contact your potential base via social media, print, television, radio advertisements, or simply by word of mouth, vying for the attention of and potentially reaching new customers is a challenging yet undeniably important aspect of any business.
But with these aforementioned technological changes, too, comes new and exciting opportunities to expand your base and bring in more customers. At Mobile Marketing, we're on the cutting-edge of all things digital and have made it our express aim to deliver tangible results to our clients. In addition to building out complete digital marketing strategies and developing beautiful e-commerce websites, we're incredibly proud to offer customers a new marketing tool as innovative as it is effective: geofencing.
So what is geofencing?
Geofencing is a location-based service that allows businesses to engage a potential audience by sending targeted advertisements and messages to smartphone users who enter a pre-established geographic area. Essentially building an electronic fence around these prospective customers, geofencing allows companies to advertise within a specific geographic radius by constructing a virtual boundary using GPS and Bluetooth technologies.
When prospective customers enter this pre-defined area, they will become eligible for targeted advertisements. The majority of ads are served via mobile apps but can also be served on websites. With the increased popularity and reliance on smartphones, geofencing is incredibly valuable as a potential marketing tool for business owners.
Geofencing works with location services on smartphones, tablets, and laptops, alerting apps when you approach or leave a location. Using a Bluetooth signal that is automatically triggered when potential customers are near your geofenced radius, such as a competitor's retail store, those shoppers will begin to see your advertisements for a predetermined amount of time. Geofencing allows you to set up fences around the competition while tailoring your audience pool based on pre-selected demographics and behavioral data. One of the many benefits of geofencing is that it enables businesses to decide and distinguish who they would like to place in this virtual fence before it is set up.
When you build a geofence, you decide on the makeup of your audience pools, the overall size and number of geofences, when your ads arrive, and the delivery method. Geofencing allows for ultimate customization on the part of the business/company, ensuring that only those who want to see their ads will see them. This level of customization separates geofencing from other types of advertising, such as print or television, wherein there is only a finite amount of control that can be placed on who sees your advertisement. Geofencing throws the "one size fits all" form of advertising out the window in favor of a form of marketing as specified as it is functional.
And what's more, geofences provide companies with nearly instantaneous results, enabling you to determine the success of your campaign almost immediately. This will, in turn, help you to make potential changes in the future to your geofencing efforts, helping ensure that time and money are never wasted. Businesses can continually track advertisement impressions, clicks, CTR, walk-ins, and traffic by location with geofences.
What are the benefits of geofencing?
Geofencing allows businesses to market to a more localized audience, thus enabling them to dominate the competition. Additional benefits of geofencing include:
Geofencing helps to enhance local sales
Localized sales are always the first place you want to focus your marketing efforts as a company. Ensuring that you stack up well against your competitors is imperative for long-term business survival. With geofencing, you can target local customers in a defined geographic area helping to dominate local sales.
When you place a geofence around your competitors, you are helping to guarantee that your business remains at the top of mind for those seeking out the competition. And who knows, the next time they leave the house in search of whatever product or service you offer, maybe they'll remember those ads and visit your business instead of one of your competitors.
Geofencing provides your business with increased analytics
In our data-driven business world, the more we can learn about who our customers are and what they want, the better. With geofencing, companies are provided with real-time analytics that can help tailor approaches to the way businesses are run day to day.
While some online marketing techniques provide tangible results wherein the strategy's effectiveness and ROI are immediately measurable, many approaches provide companies with more questions than answers, leading them to ask themselves what they are spending their money on. With geofencing, several metrics tell you just that, including online sales, how many customers came to your store through geofencing campaigns, etc. This data will help you add depth to your analytics and lead to more sound decision-making in the future.
Mobile Marketing + Geofencing
Mobile Marketing is working to help increase customer engagement while improving profitability by offering geofencing to prospective customers. Our continued goal is to provide you with the most innovative and effective marketing resources for your businesses. Whether it be geofencing, over-the-top advertising, or our Roomvo integration, we're here to help you take your business to the next level.
If you're interested in learning more about geofencing, contact us today!
Stay up to date on the recent trends, industry news, and company updates on the Mobile Marketing Blog. Check out last month's post on how you can Take Your Customer Engagement To The Next Level With Swell.