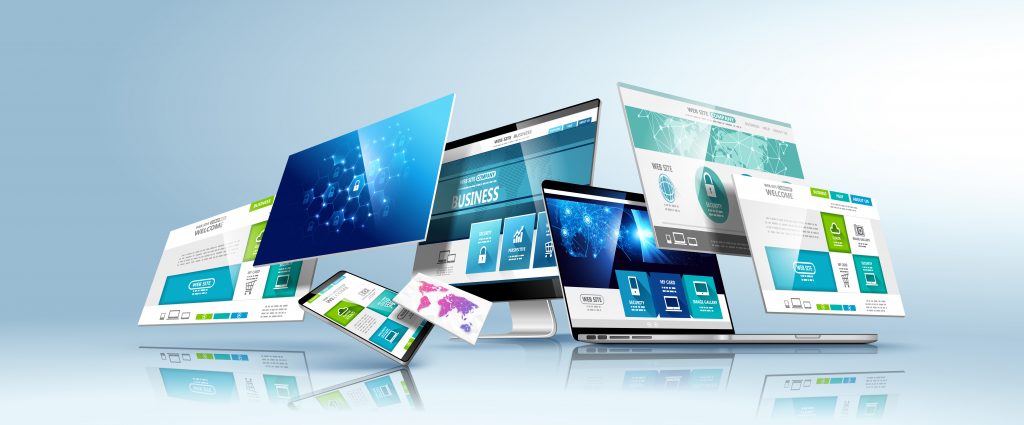 Designing The Perfect Website 
"The only reason to build a website is to change someone. If you can't tell me the change and you can't tell me the someone, then you're wasting your time." – Seth Godin
It has been said that total and absolution perfection is impossible to obtain. Maybe that's true, or maybe it isn't. But it is this quest for greatness, for perfection, that fuels many of us. We might not put it in those terms; I want to be perfect, but when we put our minds to something and give it all we've got, isn't perfection or the pursuit of it always the goal? Whether in our work, relationships, or health, we want to be the best version of ourselves, operating at maximum efficiency and functionality. We know we'll never achieve perfection, and that's okay. It's the work we put in along the way that makes us all the difference.
When running your own business, perfection can mean any number of things. It can mean giving the perfect presentation on a complex topic. It can mean crafting the perfect social media post, one that charms the reader, gets the point across, and has a clear CTA at the end. Or it could mean designing the perfect website. The team at Mobile Marketing knows a great deal about designing dream websites, as we've helped hundreds upon hundreds of retailers find the perfect website for them and their businesses.
Let's outline what it takes to design the perfect website.
Web pages that are simple and clutter-free
When it comes to designing a website, less is more. Now that doesn't necessarily mean a barebones site with nothing on it, but instead a simple and clutter-free website that enables you to quickly convey what your business is and what it offers. Doing so will lead to a website that is easy to navigate, allowing your customer to find the information they want/need. By taking the time to design a user interface pleasing to the eye, you'll find that you, as a business, are more in control of what your potential customer takes away after having visited your website.
This lesson is perhaps best taken when considering the home page of a site. A site's homepage needs only to provide a snapshot of your company, what you offer, and what customers will find on the rest of the site.
Let's say, for instance, that you're a flooring retailer needing a website update. On your homepage, you'll probably have some basic information about what flooring/services you offer and the location in which you offer them. You wouldn't need to provide details on the benefits of each type of flooring on the homepage or dedicate a few paragraphs to your company history. That's too much! Instead, your site should note the types of flooring you offer and then link to a page that will provide more details about benefits. The same is true for your company's history. Your website should feature a brief sentence about who you are and then link to a page that fleshes out your background elsewhere on the site. Regarding website design, you need a site that is as simple and clutter-free as possible, both from a design and content perspective.
Content that is easy to read
In the same vein as keeping your website simple and clutter-free, it's also vital that you feature concise and easy-to-read content for your customers. As our attention spans decrease thanks to smartphones, social media, etc., people are becoming less and less likely to want to read big blocks of complex texts. You can lament it all you want, but if you want someone visiting your site to read what's on it, you need to ensure that your content adheres to the following rules:
● Make headlines short and simple
● Ensure that your font is readable and large enough to be read
● Opt for images/videos instead of more words
● Eliminate long sentences and unnecessary words/phrases
● Utilize bullet points whenever possible
● Include a clear Calls-to-Action
● Provide a phone number, address, or contact button on each page
Now let's say you currently have a site with content on it, and while you're looking to update your site, you don't necessarily want to rewrite all the content. You don't have to! Take your existing content and do your best to fit the abovementioned parameters. Just because people aren't interested in reading large blocks of text doesn't necessarily mean that they aren't going to read anything at all. Using a flooring retailer again as an example, take that benefits of flooring block of text into bullet points and make it that much more readable. Customers will keep visiting if you aim for straightforward, concise, helpful content on your website.
A website designed with mobile in mind
A recent study from Oberlo.com found that in 2020, 73% of all e-commerce sales came from mobile devices. Thus, when designing the perfect website, you must consider how it will look on mobile. With e-commerce sales going the way of the smartphone, you must consider the visual hierarchy and decide what you want your customers to see when visiting your website.
With mobile, you're working with a smaller screen than a desktop computer. Mobile screens are considerably narrower and more dependent on a vertical design style. Why is this verticality important? When you visit a site and cannot find what you're looking for, how likely are you to search for it? Probably not very. For precisely this reason, when designing your website, you should always put the most critical information near the top of the page. Mobile users are not likely to want to scour your website for information. If your mobile website does not offer customers what they need right away, odds are they can find another that will. At Mobile Marketing, we've found that websites where we've built a strong landing page convert 20-30% more traffic into leads when designed for mobile-first experiences. So whether you're a flooring retailer or in an entirely different field, the perfect website in 2022 is the one that looks and functions well on both desktops and mobile devices.
At Mobile Marketing, we know website design
If you're looking for an expertly designed website, look no further than the team here at Mobile Marketing. We've helped hundreds of customers bring in more leads and business while dominating the competition. No matter what your website needs are, our team can help. From minimal and personal to fully built-out franchise sites, let us help give you the custom website you deserve. And once, we've finished with your website, we have a digital advertising strategy ready to execute for you too!
We can help create a unique website that helps you tell your story. Our innovative and immersive websites include:
Your products/catalogs so customers can browse the latest offerings
Visualization technology to help customers see your products in their homes before they buy
Specials & offers that are updated frequently
Unique designs that differentiate you from your competitor down the street
Compelling content that's created specifically for your site
Integration with third-party platforms
SEO to keep your site ranking high
Speed to help load the site, fast
Mobile Marketing has your back from web design to social media to content strategy, blogging, and search engine marketing! Contact us today to learn about our slate of marketing services that will help you level up and bring in more business.