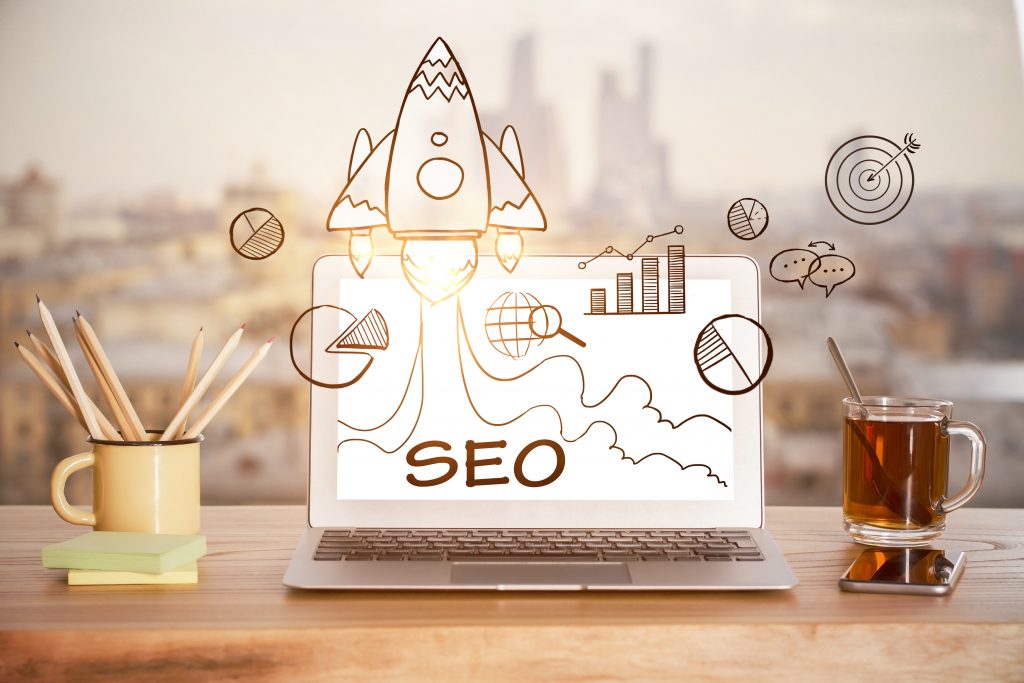 6 Ways To Improve Your SEO And Dominate The Competition
In a previous edition of the Mobile Marketing blog, we defined SEO as "the process of actively increasing online website traffic through organic search results. Determined analyzing the quality of traffic, quantity of traffic, and organic search results for a website, SEO is one of the most important aspects of a company's digital strategy." And a year and some change later, that definition still holds true. Okay, but why write it up again if the topic was already covered on the blog? The answer is simple: SEO is just that important for your website and your business.
Knowing a basic definition of SEO and understanding how to improve your SEO rankings are two entirely different things. And whether you're an established retailer or a fledgling business owner, there is something about SEO that seems to intimidate people. This blog aims to break down the simple and incredibly tangible ways you, as a business owner, can actively work to improve your SEO ranking daily. You'll be amazed at the difference with as little as a few hours a week. By following our steps below, you'll be able to improve your SEO ranking and dominate the competition. Sounds simple, right? That's because it is.
Write relevant & engaging content
Having high-quality, authoritative content on your site is incredibly important for SEO. The right content on your site can will increases site traffic, which will, in turn, help you rank higher from an SEO perspective. When we say quality content, we mean authoritative, well-written content that gives the customer exactly what they are looking for when visiting your site.
It's best to think about the content on your site from a keyword perspective, as that is most likely how customers will find your site on Google. When trying to improve your SEO on a given page, it's helpful to identify and target a specific keyword phrase for each content page on your website.
Suppose you're a flooring retailer in Houston, TX. In that case, you might target keywords like "Flooring store in Houston," "New floors in Houston," or "Flooring retailer Houston, TX," there is any number of suitable combinations for you and your store. The best way to identify rankable keywords is to use a tool like the Google Keyword Planner or SEMrush to see where you currently rank and have the best chance of moving up in the rankings n the future. Generally speaking, you should only opt for one keyword phrase per site as it is challenging to rank for two different keyword phrases on a single page.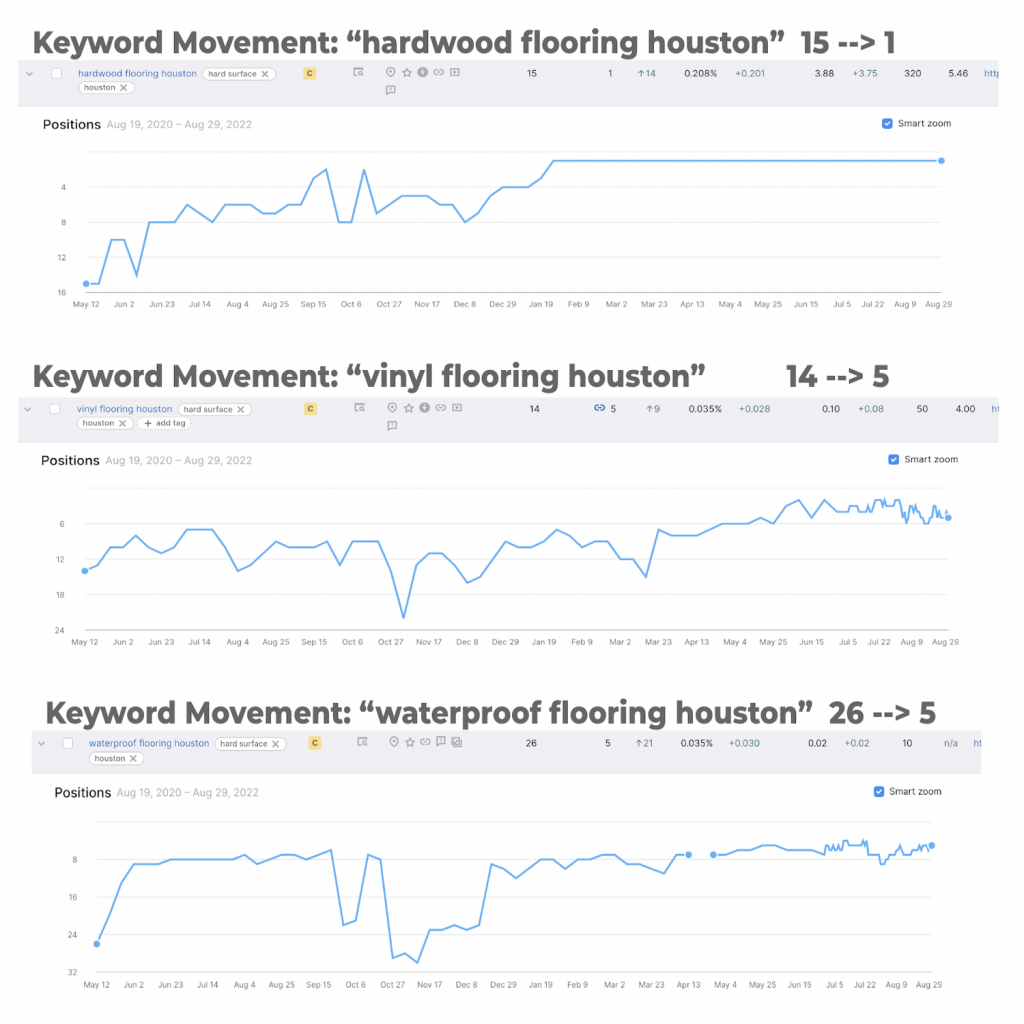 Once you've chosen your keyword for that page, it's time to optimize it by ensuring it is adequately included throughout the copy. This process includes ensuring your keyword is included in the URL (if possible), in the page title, on the page headings, and repeated multiple times in the page's content.
Because content is very influential on search engine rankings, you want to repeat your keyword multiple times throughout the page. But your keyword must make sense in the context you're using it. Do not just force it into places where it doesn't make sense. Google will see through that, and your ranking will suffer. You may also elect to bold, italicize, and use heading tags to emphasize your keyword, but again – make sure it makes sense in the site's context.
Blog on new topics, regularly
Blog posts can help improve SEO on your site in several different ways. First and foremost, every time you write a blog, you create a new page on your website, and whenever this happens, Google recrawls the site, looking for new content to index. This matters because crawling and indexing directly reflect a ranking of SERP (search engine results page). Anyone who has done even the most basic of Google searches can admit that they are unlikely to scroll too far down the list. This is why SERP ranking and the creation of blogs for SEO are crucial.
IMAGE TO INSERT HERE
Blogs are helpful from an SEO perspective as they provide fresh and engaging content new to someone visiting your website. The more well-written and keyword driven (see above) the blogs are, the better the SEO value of your site. Fresh new content is king for SEO rankings, so the more you can blog for your site, the better.
When posting blogs, the SEO options are nearly limitless. You'll see an uptick in your SEO by posting blogs semi-regularly, once every month or two. Once they are live on your site, your company will reap the benefits for quite some time.
Link internally and externally
Internal linking is an effortless and straightforward way to improve the SEO ranking of your site. When you link internally, you link from one page to another on your site. This differs from external linking, wherein you link to pages on other sites. Both are important, but let's first focus on internal linking to improve your SEO.
Each time you internal link, it gives authority to the page you're placing the link and the page being linked. When internal linking, it is essential to add links within the texts instead of opting for "click here" or "here" links. For example, if you were linking to a hardwood installation page, you would want to add the link to the keyword "hardwood installation" featured within the text.
External linking is also beneficial, so long as you're linking to authoritative websites that also feature quality content and valuable information. Both internal and external linking can be tremendously helpful when working to improve your SEO.
Utilize alt tags for photos and videos
This one is also quite simple. You should always aim to describe the images or videos on your site with alt tags. This is typically done by clicking on the images in the backend and adding the description manually. Doing so helps search engines locate your page and is helpful for those who use text-only browsers or screen readers.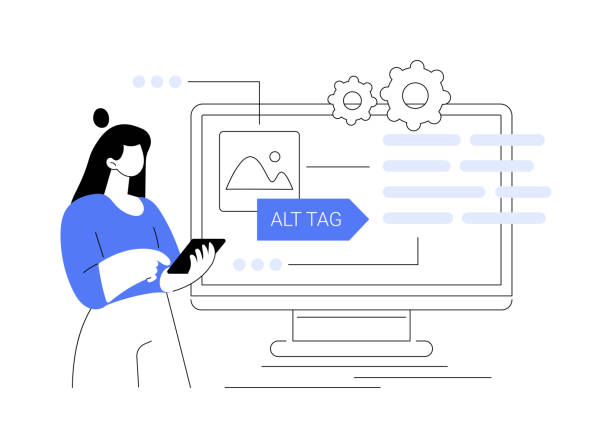 Use metadata to your advantage
When designing your website, each page allows you to insert metadata or information about the contents of your page. For some webpage setups, this will automatically be done for you (if you have a CMS website). Still, it's helpful to keep an eye on this and tailor your title and description metadata to fit the keywords you're trying to tank for when possible.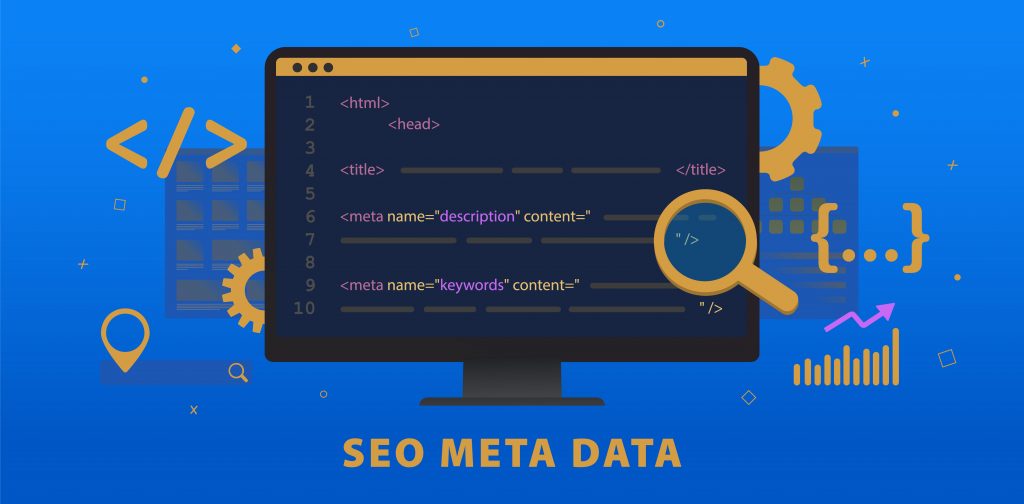 The description metadata is the description of the webpage that a browser uses in your page search return. It should be a concise and appealing description of what is contained within the pages. An effective meta-description will accurately describe what a potential visitor will find on a given webpage. Typically a meta description will have two complete sentences. While a search engine may not always use your meta description, it's essential to ensure yours are well-written, contain the right keywords, and entice the reader to visit the site.
Make sure your site is mobile friendly
Per Statista.com, nearly 54% of online purchases occur through a mobile device, which means that if your website is not SEO optimized for mobile, you are losing out on a large swath of your audience.
Moreover, in March 2020, Google announced that it would defer to a site's mobile version for SEO crawling and indexing before looking through the desktop. Thus, ensuring that the mobile interface is sound and that the website is fluid and easy to navigate from a mobile device has never been more essential.
Consider this as you work to design your website, and be sure that you are dedicating at least as much time to the mobile side of your website as the desktop version.
Mobile Marketing Knows SEO
SEO does not need to be a big intimidating thing. By allocating a few hours each week to the points mentioned above, you can improve the SEO ranking for your site and help to dominate the competition.
However, if you find yourself in a position where you don't have the time, energy, or resources to optimize your site for SEO, we can help. We've helped hundreds of clients reach the type of search rankings and win leads from their competitors. Are you interested in learning more about the power of SEO? Our team will conduct a free digital assessment and then tell you what you can do to improve. Contact Mobile Marketing today!